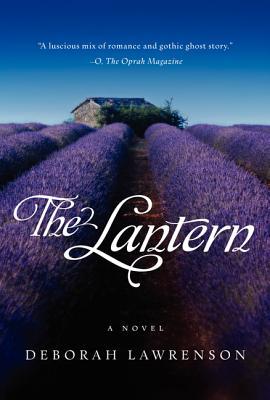 When Eve falls for the secretive, charming Dom, their whirlwind relationship leads them to Les GenÉvriers, an abandoned house set among the fragrant lavender fields of the south of France. Deeply in love and surrounded by music, books, and the heady summer scents of the French countryside, Eve has never felt more alive. But as verdant summer fades to golden autumn, the graWhen Eve falls for the secretive, charming Dom, their whirlwind relationship leads them to Les GenÉvriers, an abandoned house set among the fragrant lavender fields of the south of France. Deeply in love and surrounded by music, books, and the heady summer scents of the French countryside, Eve has never felt more alive. But as verdant summer fades to golden autumn, the grand house's strange and troubling mysteries begin to unfold—and Eve now must uncover its every secret . . . before dark history can repeat itself....
| | | |
| --- | --- | --- |
| Title | : | Lantern, The: A Novel |
| Author | : | |
| Rating | : | |
| ISBN | : | 9780062192974 |
| Format Type | : | Paperback |
| Number of Pages | : | 400 Pages |
| Status | : | Available For Download |
| Last checked | : | 21 Minutes ago! |
---
Lantern, The: A Novel Reviews
I just won this on Goodreads giveaway! Since I've never won anything in my life (true story), I'm really excited.I feel like this dog:[image error]

There are two women controlling this book. I don't mean the two female characters whose voices carry the narrative of the book, though perhaps they are an unwitting reflection of this phenomenon. I mean, the women who wrote this book. The first was the woman who opened the door to me, wearing perfectly fitted Lucky jeans and an enormous diamond ring, who ushered me quickly into her living room where the other members of the monthly book club awaited, and the second was a shy sister who I accidentally ran into in the kitchen trying to sneak some cookies without being seen before she ran back upstairs to curl up in baggy sweats and drink her tea.I had absolutely no interest in the first woman, but unfortunately her voice controlled at least the first third of the novel. Our introduction to Eve, her romance with her brooding rich suitor, and her first encounters with her new house in France after they decide to run away together were rather pedestrian. Her fantasies seemed store-bought, like she'd just finished reading a Williams-Sonoma catalog, or just been released from those house porn-tastic Nancy Meyers movies from the last couple of years. She rushed through her exposition with shorthand borrowed from advertising, descriptions of men half-remembered from romance novels, and buzzwords out of 'middlebrow' domestic novels. That first chunk of pages felt like it rushed towards a goal- of you the reader identifying this book with Rebecca as quickly as possible (to the extent that if you don't get it, Lawrenson tells you about it), and then consequently, safely identifying with Eve the same way you do with that unnamed narrator. Except that she didn't properly do the work that du Maurier did. She mentioned her name and expected that to be enough for those of us excited by that connection. For the rest who haven't read it? She listed off as many identifiers as she could as fast as possible to get upper-middle class women from the US and the UK to see themselves, quickly- being overworked, feeling isolated and insecure, dreaming of escaping, specifically to the countryside of the 'Old World' where the likes of A Year in Provence and Under the Tuscan Sun has made 'fixing up a cottage' in a place where people Know How to Live a cure all for life's problems, and of course marrying a sexy rich man who finally makes you happy and releases you from all your cares. This woman's voice grated on me really quickly. I really don't need to see Rebecca polished up so that Normal people can safely identify with it, because it now supports middle class values and reflects Your Life. The genre of the mysterious old house, the magical atmosphere of a place where it seems like every stone should be preserved because its earned it, the divine things that can be found in the everyday domestic is well trodden, and trodden by writers with far more gifts than Lawrenson, who don't need a glossy magazine to tell them what magic looks like. Also, Lawrenson wants to explain the magic at the end- all of it. That is… not the point, and left me feeling like I do at the end of a Law and Order episode, not the way I do at the end of a good thriller. Also, just as a quick laundry list of other stuff I didn't like: I felt like she forced in characters and elements from Rebecca that weren't needed just to have them there, the Max character was nothing more than a cipher and their relationship therefore had none of the poignancy of the other book and none of the emotional impact at the end, the old woman narrator's chapters were pretty inconsistent in quality, and the 'modern' translations of the plot from Rebecca felt a bit gimmicky- 'Look! You know this is modern because I just made a topical reference!'. It also meant that she spent a lot of time talking about her avoidance of the modern for the majority of the book as well- because then she had to explain why she didn't do some things she could have with modern equipages. I'm not trying to solve your mystery! I want to experience the mystery! Stop trying to give me forensic evidence, and get back to the part where you tell me about the wind rustling through the trees in the courtyard, and haunting lights in the forest. Such a waste!'Cause that's the thing. What saved this book for me was the shy other woman, who did talk about those things. She was very timid at the beginning, but found her voice in fits and starts throughout the course of the book. I liked this other woman quite a lot. I felt like Lawrenson was afraid to show her at the beginning, for fear of losing that mainstream audience she seemed to want to draw into the book. But she was really at her best when she forgot about her plot and just looked around her, describing the place she's so in love with. She had a quiet power when writing about the names of the winds, the color of the lanterns on the stones in her courtyard, the sounds, sights, and smells of an overripe high summer in the country, or the seeming incongruity of her fantasy escape in the depths of winter. I kind of wish she had just written a lovely essay, or short travel book about walking through the French countryside, or one of those great first person inner exploration novels that the French are so good at. Her strength is clearly in her love for Place. I can totally see how this Dark Family Secrets plot would have occurred to her- living with the past sets one's imagination on overdrive, and indeed that is part of the point the book makes. But it is hard not to see this book as at least a little bit of a waste of what seemed like her true passions. Still, there were enough of these breaths and pauses that she did eventually succeed in creating the atmosphere that I was looking for at the beginning- it just took a much longer time than I had hoped that it would. There was a chunk of the book towards the end where I finally got swept away… until the unnecessarily dry, unraveling ending, which, as I mentioned, took me out of the mood I should have had finishing this.I should also mention that the sections with the old woman narrating were occasionally intriguing (when Lawrenson wasn't focusing on just plot), and I thought she had a few moments that really did express true insight into why people do the things that they do. Her narrator's Bluebeard moment and the motivations behind that were well done, and I absolutely loved the story of the blind girl and her world of smells and perfumes. The sense of smell is the foremost of the senses used and advocated in this book, and I think she was right to do it. It made her descriptions much more visceral and often easier to connect with. It was certainly a better examination of the power of smell than the weird use of it that has seemed to pop up everywhere since Edward's weird smell thing with Bella in Twilight. I think that ultimately if you're already into this domestic Gothic novel business and eager to enjoy a Rebecca imitator, you'll probably like this. Just give it some time to settle down, and a few pages for the shy other woman to come talk to you. When she stops being self-conscious for two seconds and relaxes enough to be honest about her passions, she has some lovely things to show you.

Rating: 3.875* of fiveThe Publisher Says: A modern gothic novel of love, secrets, and murder—set against thelush backdrop of ProvenceMeeting Dom was the most incredible thing that had ever happened to me. When Eve falls for the secretive, charming Dom in Switzerland, their whirlwind relationship leads them to Les Genévriers, an abandoned house set among the fragrant lavender fields of the South of France. Each enchanting day delivers happy discoveries: hidden chambers, secret vaults, a beautiful wrought-iron lantern. Deeply in love and surrounded by music, books, and the heady summer scents of the French countryside, Eve has never felt more alive.But with autumn's arrival the days begin to cool, and so, too, does Dom. Though Eve knows he bears the emotional scars of a failed marriage—one he refuses to talk about—his silence arouses suspicion and uncertainty. The more reticent Dom is to explain, the more Eve becomes obsessed with finding answers—and with unraveling the mystery of his absent, beautiful ex-wife, Rachel.Like its owner, Les Genévriers is also changing. Bright, warm rooms have turned cold and uninviting; shadows now fall unexpectedly; and Eve senses a presence moving through the garden. Is it a ghost from the past or a manifestation of her current troubles with Dom? Can she trust Dom, or could her life be in danger?Eve does not know that Les Genévriers has been haunted before. Bénédicte Lincel, the house's former owner, thrived as a young girl within the rich elements of the landscape: the violets hidden in the woodland, the warm wind through the almond trees. She knew the bitter taste of heartbreak and tragedy—long-buried family secrets and evil deeds that, once unearthed, will hold shocking and unexpected consequences for Eve.My Review: Nameless Narratrix tells us the tale of woe of loving a man who did Something Awful. She tells us this while living in his Provencal hameau, which is haunted by some dead French people as well as a few living ones. The hameau is crumbling, with plaster and masonry all falling at random times and in random places. The house gives the new couple a gift or two, including an old iron lantern that figures into the sad life story of the last French proprietrix of the hameau. (Have you gone and looked up hameau yet, so I can stop typing the itals?)There's an absent, though not known to be dead, wife; there's a tale of Love Gone Wrong; there's a lot of carryins-on about people disappearin' right left and through the middle for at least 40 years; there's misunderstanding piled onto miscommunication via idiotic refusals to ask or answer simple, direct, interrogative English-language sentences.It's Rebecca meets The Horseman on the Roof set in modern times. I found it unspooky in the extreme. I also found it lushly beautifully crafted, line by line. It's gloriously good at evoking Provence, its people, and its tourist-based economy that replaced actual work producing actual, tangible objects. And it should be read with a glass of young and hearty red wine, a plate of orange-butter-herbes-de-Provence Christmas cookies, and a lover of one's preferred configuration at the ready to sate the appetites the book will awake.This work is licensed under a Creative Commons Attribution-NonCommercial-ShareAlike 3.0 Unported License.

From the blurb (written by the author...):a novel about perfume and blindness and the past life of houses, and also about books, reading and the imagination.And while the story was all in my mind, the beauty of the Luberon region that provides the backdrop was just there to be captured in words…Goth, murder, mystery, romance, travel diary, tourist guide. You can even find out how many hundreds of winds, with each wind blessed with several different names, blow in France. The history of the old house was not only told by the two narrators, Eve and Bénédicte, but also through scents, aromas and perfumes meandering, almost as a third narrator, through the gripping tale. A late bud has opened on the white rose I planted by the arch on the grassy terrace below the main house. Its perfume is exquisite: musky honey and spun-sugar and orange blossom, and its petals in bloom have the soft luster of baby skin......Madame showed me how to make a powder to perfume the house by taking lavender flowers, thyme flowers, and mint leaves, and letting them dry, then adding several cloves and pulverizing them before leaving out in open bowls....Sweet, pungent, woody, spicy, musky, astringent; none of these alone is capable of evoking the unique smell we all know so well. Characters: voices from the past who blend in with voices from the present in a contemporary version of Dahne Du Maurier's Rebecca. ... the family was cursed, and the tragedy foretold; spirits danced in the darkness and shared the rooms with the living; strangers materialized out of nothing; a mysterious and dreadful stench was emanating from the courtyard of the big house; lanterns flickered and died for no reason. An atmosphere of fear grew and took hold.On this side of the divide the reader can be found, trying to figure out who the deacons was the narrator in each segment of the book. It gets easier and much more fascinating as the story of a mansions unfolds.All of which goes to show how dangerous it is to assume connections where there are none, to link events that have no link, to want tidy storytelling when real life is not like that, to draw too much on the imagination when it is so often misleading.Beautiful prose, atmospheric setting, slow-moving, but wonderful information on the Provence region of France. I love old houses, so I loved this one too. The mystery and stories floated from its history as the plaster fell down and the holes in the soil multiplied.A talented writer was at work here. I would have preferred an original story(not based on someone else's), since all the elements were there to capture an original story as an original page-turner. Nevertheless, it became an interesting experience as all the secrets of the old home and the new inhabitants, finally were exposed to the bright sunshine of the French countryside.The main character, one of the protagonists, clung like an unwanted odor to her importance in other people's lives. Insecure and searching for the truth, she almost lost the true quality of her own self and her new life in France through her actions. Eerily and ghostly, she was saved from herself.I changed my review, after being annoyed at first with the entire plot. But in retrospect I decided to be more flexible myself! :-)) I could finally conclude that I actually loved this book!

Lush and as languid as the fig drunken wasps described in its pages, The Lanterns switches between the past and the present but the present day feels anachronistic and drugged by the atmosphere of the past. Although the lush imagery delighted my senses a quarter of the way through I still was looking for a plot. I was reminded of Harris' Five Quarters of the Orange.Then disaster. I was assaulted by a scene of animal cruelty so intense it made me retch. Although I was eager to learn why a woman as seemingly intelligent as Eve would cast common sense aside to live with a man who she did not know, who would not discuss his past and who was so obviously hiding something terrible. I was waiting for the various threads to weave together but. I just can't handle incidents of violence against animals. Even when being used as a vehicle to develop a character there was no reasonhere to graphically describe the murder of a kitten in such a fashion. I closed the book and did not open, cannot open it again. Maybe I am too weak, but lush description here went too far and was unnecessary.As this was an ARC, I tried to contact the publisher to determine if the final copy came out with this scene intact. If I do hear back otherwise I would be happy to alter this review. I would also be happier if there had been some warning like "contains animal cruelty."Did not finish.If you like a review please, hit me with a Facebook Like or Google Plus One. And I hope you'll visit my blog at http://fangswandsandfairydust.com and http://www.wingeedeffigy.blogspot.com

Rating Clarificaion: 4.5 StarsThis richly descriptive novel borrows heavily from Daphne Du Maurier's classic gothic, Rebecca, with one of the storylines featuring the mysterious and omipotent wife, the older and secretive husband, and the young and naive narrator. If fact, author Lawrenson makes it quite clear to the reader that this is her intention when she has Eve, the present-time narrator reading Rebecca early on in the novel. Eve is called such by her lover Dom, even though that isn't her real name. We never know her real name, which is also a bow to the unnamed narrator from Rebecca fame.But The Lantern is more then a modernized (and yes, inferior) update to Du Maurier's brilliant book. It also features an intertwining plotline from the past featuring a family that lived in Eve and Dom's decrepit Provencal farmhouse, and who may still exist there now...There's a nice supernatural element that is displayed with creepy effect throughout both storylines, and a secondary plotline featuring missing girls and the possibility of a serial killer.I was completely engrossed in this book after the first (for me) difficult 50 pages - I initially didn't know what to make of the alternating storyline chapters. Lawrenson is a master of descriptive prose, which is something I very much enjoy and admire in a writer, but if you're not a fan, you're going to be pulling your hair out by the roots! I felt very involved in the landscape of southern France the entire time I was reading this; the sights and sounds and colors were vividly captured on every page. The ramping up of tension was also subtle but effective as the story progressed, and there was a nice little twist at the end that I didn't expect (although to be fair I usually don't see them coming, so you may not be as surprised over it as I was).There was only one brief scene (view spoiler)[ of animal torture(hide spoiler)] that I would have preferred not to be included. Otherwise, there was no vulgarity or explicit sex scenes, only pages and pages of lovely writing, creepy atmosphere and mysteries to unravel.I will definitely be on the lookout for more books by Lawrenson.

The Lantern was kindly provided to me by Netgalley for HarperCollins.4.5 starsThe Lantern is a superbly written and beautiful story that is completely enthralling. I found it hard to put down because the mystery of the story is so fascinating. I found the author's writing style to be quite wordy at first, but each description causes the scene to unfold as if you were actually experiencing it. I've incorporated several lines from the story itself to add some of that descriptiveness to my review and because they were some of my favorite quotes. The story is about the relationship between Eve and Dom and the life they build together. From the beginning of the story you're involved in their troubled relationship and the internal conflict that Eve is currently having. Not all is revealed, you're only given bits and pieces, but it's quite captivating."Until it happens to you, you don't know how it will feel to stay with a man who has done a terrible thing. Not to know whether the worst has happened or is yet to come; wanting so badly to trust him now."The couple purchases a rural house in the south of France and immediately feels that this was all meant to be somehow."The property drew us in immediately. Not love at first sight, exactly, not as explosive as that: more a deep, promising undertow, as if it had been waiting for us, and we for it."As much as they love the property, the more time they spend there the more the uneasiness begins to set in. "The longer we stayed, the less it seemed to belong to us."When Eve sees an apparition of a woman on the property, her mind is unable to fully comprehend what she had just seen."Everyone wants answers and tidy conclusions, but in life they don't always materialize. You settle for the best outcome you can manage, and accept that you can't explain everything. The subconscious mind sometimes makes surreal connections, like the ones in dreams. Tricks of the light were all around.As the story continues, the story begins switching back and forth between the past and the present, between Eve and Bénédicte. Bénédicte is a young woman who in the past used to live in the same house that Eve and Dom currently reside at. The past and the present ultimately collide and the revelation behind all the constant mystery is quite intriguing. Throughout the story the author constantly keeps your interest as she'll throw you a tid bit here and there about what may be potentially going on, but will leave it at that, a simple sentence. This is a great novel to do as a read along (speaking from personal experience as I read this with another) because there is an enormous amount of information that is easier to sort out if you're able to discuss with someone. The books ending wrapped all the questions culminated throughout reading this book quite nicely even though it ended up being not quite what I had originally thought. "All of which goes to show how dangerous it is to assume connections where there are none, to link events that have no link, to want tidy storytelling when real life is not like that, to draw too much on the imagination when it is so often misleading."Lovely novel.Interested in more of my reviews? Visit my blog!

Here's my advice: buy this book and then put aside a whole morning or afternoon to dive in because I promise you're not going to want to stop. Interruptions will be painful. (Have someone bring tea or wine, though, because the story begs for that.)At first, I thought this was going to be a literal retelling of Rebecca. The heroine, a younger woman, has a whirlwind romance with a moody older man -- Dom -- who is tight-lipped about his charismatic first wife, Rachel. Like du Maurier's book, the heroine in The Lantern is unnamed (although Lawrenson kindly has Dom give her a nickname for us to use, 'Eve').The Lantern even has the iconic 'Last night I dreamt I went to Manderley again' scene, when Eve dreams of Les Genévriers, the rambling hamlet she and Dom reside. Very quickly, though, it came clear that this novel is an homage to du Maurier's classic but still its own creature. Alternating Eve's story is Bénédicte's, a woman who grew up at Les Genévriers during World War II and worked in the lavender fields and faced her own dark mystery. At first, I was impatient with the switching stories -- I just wanted to know what was going on with Dom -- but within two or three chapters, Bénédicte's story grabbed me as well. Her twisted, dangerous brother Pierre and her talented sister Marthe were as much a part of Les Genévriers and the story as the swimming pool and gorgeous countryside. Eve had the right mix of naivete and obliviousness to make the story work realistically, without making me want to shake her for being a mouse (something I occasionally wanted to do to du Maurier's heroine). I greatly appreciated that Lawrenson didn't just wave away technology -- Eve does internet research, like an reasonably curious person would do -- and she gives Eve modern attitudes and behaviors. Eve confronts Dom in a way that du Maurier's heroine never could.Lawrenson's writing style is lovely: evocative enough to give a strong sense of place but without too much ornamentation. The story races with impending danger even in the pensive places (although perhaps that was just me, unwilling to slow down!) and has the same sort of romantic gloominess of du Maurier's novel. Wisely, Lawrenson's novel is more than just what-happened-to-Dom's-wife -- du Maurier's novel set the bar so high I'm not sure any other book could do it well without seeming contrived -- and her mixing of historical mystery with a modern day Bluebeard is delightful.Bottom line: get this book now (and thank me later!).

Eve falls in love with Dom, a wealthy man, and they make an impulsive move to beautiful Provence. She starts to realize that Dom is holding secrets about his past, especially about his ex-wife Rachel. Strange things around the old farmhouse make Eve wonder if there is an intruder, a haunting, or if she is becoming unhinged dealing with her suspicions about Dom's past.In alternating chapters, we meet the Lincel family, former owners of the farmhouse. Benedicte Lincel tells her story about the difficult years during World War II, the conflicts among her siblings, working on a lavender farm, and the development of perfumes by her sister. I found the historical part of the book fascinating, and never knew the many benefits of lavender. Benedicte was a resilient, well-developed character. The two stories intersect later in the book.The story about Eve and Dom seems to be partially a modern version of du Maurier's Rebecca--the inexperienced woman who gets swept off her feet by an older man, finds she really doesn't know him very well, and has thoughts about the former wife fill her mind. The book got off to a slow start because it contained so much description at the beginning. On a positive note, the gothic descriptions did set the mood, and brought the reader right into the crumbling, possibly haunted, property in Provence. I enjoyed it more as the plot picked up, and would rate this book 3.5 stars.

"The Lantern" by Deborah Lawrenson ~ Far Cry from Daphne du Maurier's "Rebecca" The Dame's Impression's :I'm having such a difficult time with this book. I've wanted to love it after all the hype, but it's difficult. First, I'm turned off by the author's trying so hard to be cultured and elegant, or making much of it. Maybe it's our American up-bringing, but isn't understatement preferable? So much seems contrived and overdone. It made the book move very slowly.The scents seem to permeate the story too much–no pun intended, and they often don't make sense; the combinations she expresses are improbable. That's giving lenience for the symbolic, even! I grew so tired of hearing about them in every other paragraph. Fragrances need to be dabbed here and there to have the right impact, don't you think? Just so in literature; they would have a bigger impact sparingly used.It's also a cardinal rule in literature that when an author focuses too much on description and not enough on characterization, the book will not be a good one. Is it me, or is there just too much description here? For instance, we can't possibly know or understand Dom, the primary male protagonist, because there's been very little character development. What may be the biggest issue is that the author spent a great deal of time describing what I believe she sees out the window and inside of her "crumbling hamlet in Provence, France." (From her bio. on the book cover we find that she lives there as much as possible.) In the novel, you can really see that she's inspired by her surroundings, but the story she's telling seems adjunct to that. This makes for a painfully slow and uninteresting story with tension and suspense that is much too drawn out.A true story about her love of Provence, her hamlet, gardens and lower cellar would have been ever so much more exotic and interesting. It's the trying to create a story around those descriptions that makes this novel fail, to me. Provence, her hamlet, it's rennovations and discoveries would make a fascinating non-fiction account.I'm worried that Ms Lawrenson has tried so hard to write a modern version of "Rebecca" that it's fallen flat. I'm sad about it. I'm struggling to want to read this novel. I struggling to finish it because I don't like giving up. It's difficult. It would be great to have a contemporary novel in the vein of "Rebecca," but sometimes one simply can't compete with the classics. Those who hyped a comparison weren't helping Ms Lawrenson.So far, 3 struggling stars scented by woodland violets in apple wine infusion with a hint of ash from a long-awaited crackling fire, dripping with lasting notes of a salamander's foot crossing the moss that once laid lightly on mist-drenched, mountain wood.Deborah/TheBookishDame :[

I couldn't finish this one. The overblown "lushness" of the language just turned me off. I felt like the author was trying too hard to make each sentence a work of art, and by the end of it I had no idea what she said. The other thing that bothered me was the blatant similarity to Du Maurier's Rebecca. There were other things I found wrong, but I won't belabor the point.

I dithered for a long time over what rating to give this book. On the one hand, I did finish it. On the other, it was jerky, tediously written, peopled with very dull characters, too long, practically plotless, and a blatant copy of Daphne du Maurier's Rebecca.So...I went with one star. (For the record, that means I didn't like it.)We meet "Eve" (not her real name, as she says), she meets Dom, and they move to Provence. There's very little falling in love. There's very much skipping over of this part of their relationship. That's bad enough. But then when they buy their house in Provence, they a) claim to be madly in love but don't seem to talk to each other much, and b) spend most of their time apart. Reading. In separate rooms. They have passed from romantic to platonic. Somehow, though, both "Eve" and Deborah think this is an ideal way to spend your time, and the pages keep turning. Bones are found underground during the course of a landscaping project. Dom and Eve get even less close. Bones are found to be from a long time ago, so clearly have nothing to do with present inhabitants of house. Dom and Eve make it up. Happily ever after.This takes about 200 pages. The other two hundred are spent on Benedicte Lincel, who used to live in the house Eve and Dom have bought. Basically, she lived in the house, her sister was blind, her family fell apart, her siblings disappeared or died, she saw ghosts, she's told it's a visionary problem, she dies. Eve gets chapter one, Benedicte gets chapter two. They alternate from there. Unfortunately, every chapter is about two pages long, so by the time I'm getting used to who's narrating and what time period it is, it's already the next chapter, and there's a different narrator and it's fifty years earlier or later. This drove me crazy. Neither E. nor B. really appealed to me; their chapters are written in exactly the same way, despite the fact that B. is speaking into a recorder and E. is writing things down. This irritated me from the first. Their narratives are not differentiated from one another in any way: they're both in first-person past tense, in the same writing style, and there's no sign at the beginning of the chapters to let the reader know who's talking. If the chapter begins with a monologue, which most do, it can take three or four paragraphs to figure out whose chapter this is. In a chapter of two pages, this is a significant chunk.But that's not why I didn't like this. The writing is pretty good, but every five sentences we're treated to yet another description of Provence, and after twenty pages I got it. I didn't need more description. I remembered what I'd read two minutes before. But there is more description, and more, and more, till the story (what little of it there is) is so bogged down it's like swimming through honey.And a hundred pages in, there is a scene of such animal cruelty that I threw up. I have never before had such a violent reaction to a book. A few times I've cried over a novel, laughed, certainly, but never once was seized with nausea and had to rush for the nearest bathroom. In case you're wondering, this is a NEGATIVE reaction. Very negative. The scene was gory, disgusting, repulsive, and gratuitous. It did not need to be there. If that one scene had been left out, this novel might have garnered another star. As it is, it barely deserves the one.So we have confusing narration, insipid characters, and repellent animal cruelty. What more do we need to make an emphatically one-star book? Well, throw in some typical twenty-first-century arrogance and you've got a whole stew. On page 66 of my copy, there's this: "By the end of the meeting we were...partners in a glorious endeavor that would enhance not only our personal surroundings but the landscape and history of the entire region." What do you think this glorious endeavor is? A garden? A statue? Nope.A private swimming pool.Enhance the landscape? Definitely not. Enhance the history? I don't know who they're kidding, but this is just garbage.There's a sub-plot which makes no sense to the rest of the book: Dom's ex-wife, Rachel. As the reader sees coming from three hundred pages off, she's dead by Dom's hand; this unrevelatory revelation has nothing whatsoever to do with the overall limp plot. It's there to take up space. It is a ridiculous addition. It does not make sense. But somehow, Deborah Lawrenson's stupid editor left it in.Speaking of stupid, if my name were "Dominic" and I wanted a nickname, I'd probably go by "Nic." But that's just me. I would definitely not go by "Dom," since this looks and sounds a lot like either "Dumb" or "Damn." Nice.And now the worst thing about the entire novel. It's a complete fake of du Maurier's "Rebecca." It's like one of those counterfeit dollar bills that look like Monopoly money. "Rebecca" has:-A whirlwind romance in an exotic location with an older man-A beautiful house-A dead wife with whom the present wife becomes nearly obsessed-A body found in an unexpected location-Lots of description (unlike in "The Lantern", though, the writing actually works for the novel)-A nameless narrator-A husband who has killed the old wife-Sequences about the present situation as opposed to the pastAnd "The Lantern" has not one, not two, not three or four, but ALL of these characteristics. Whirlwind romance, exotic location, older man? Check. Beautiful house? Double check. An ex-wife (murdered by husband) causing obsession in present wife? Check. Body/ies found? Check. Nameless narrator? Check. Pages of description? Check. Both books start with a few pages about what's happening at the moment and then return to the past.Lawrenson can't be sued since she didn't directly plagiarize, and she has the addition of Benedicte Lincel's unconvincing drivel to protect her. So she can't actually be sued for plagiarism. Unfortunately.Final words? What a load of garbage.ADDENDUM: I've heard people say that they read this because they have read Rebecca. If you like Daphne DuMaurier - READ DAPHNE DUMAURIER!! This whole novel is completely rubbish.

Couldn't stand this... I personally feel it's nothing but description after description... and it felt as though it was going nowhere and at a very slow pace.

While the language in this book was beautiful and the premise of the story was a good one, there just was not much to it. I really didn't see the threads of the various storylines come together until the last 50 or so pages and the build up didn't lead to anything overly exciting.

"I've been having a love affair with Provence for more than 25 years," says Deborah Lawrenson. As if that wouldn't be obvious to anyone who reads this book. "The Lantern" is her first novel to be published in the United States and it reads like a love letter to the coastal region, nearly all its splendor illustrated through artful and meticulous descriptive passages. Though some might think this is an inarguable strength, it ends up being her greatest weakness, the novel's verbiage resulting in plot and pacing casualties.In five parts, two stories are told: one is by Eve, a young woman who has run off with her lover Dom to live at Les Genévriers, a dilapidated farmstead in the south of France; the other is Bénédicte Lincel, the previous owner of the property. Eve struggles to connect with Dom and learn about his previous relationship with ex-wife Rachel, something he insists on keeping to himself. Bénédicte begins her story when she is a child and goes all the way to old age, recounting the malevolent nature of her brother Pierre and at one point disclosing an event at Les Genévriers that has been a mystery to the public for decades.Lawrenson takes more care with her beloved backdrop of Provence than with her characters. Many pages are used as a canvas for the author to paint a loving portrait of the lush surroundings, the reader smothered with exhaustive and lavish prose describing vegetation, climate, and lingering scents. Don't get me wrong - I love an author who can paint a picture with words, not to mention do it with a setting as romantic as Provence. But Lawrenson churns out an irksome surplus, making the book too long at 383 pages. The end result is a text that creates a consistent loss of focus. I kept thinking to myself whenever I came upon another passage describing smells, winds and such, "Oh, just get on with it already, would you?" Plot execution is so sluggish that the novel doesn't gain momentum until more than halfway in to the book. I read out of sheer tenacity to finish what I had started, determined to know everyone's secrets as well as how it all ends.Once she did get the ball rolling I read in a frenzy, waiting for those secrets to hit me over the head and leave me reeling from their unveiling and eager to recommend the book to friends and family. Her conclusion was disappointing and I found myself connecting the dots towards the end, Lawrenson choosing not to execute any twists that may have taken me by surprise (I felt disappointed by that too). The final pages left me with one parting thought: "Is that all?" It was like coming to the table ready for a steak dinner and getting a couple of rice cakes instead - it satisfied my need to chew on something but it didn't have much flavor or sustenance.Upon finishing, I felt the story was pointless, and I realized it was because the author had failed to make me care about the characters. Both of the female voices here are bland. The reader would probably not know the difference between the two if it wasn't for the supporting characters they mention while telling their own stories (and it's the only indicator - the voices switch every chapter). And speaking of chapters, they're very brief; they make it impossible for a reader to soak in one character's story before they're switched to the next, another frustrating aspect. I struggled to find the symbolism behind the book's title - perhaps Eve was Dom's "lantern" per se, letting him know that despite the weight of his terrible secret that she still wanted him and that he was "not alone in the dark".I really wanted to love "The Lantern". The prologue's promise of dark secrets whet my appetite, as did its haunted house and ghost themes (which were inadequate in their execution). I wanted a glorious escape, a lush and suspenseful feast for the imagination. "The Lantern" is now a mere hors d'oeuvre for me in a banquet of literary fiction books. If copious description of setting and an excruciatingly slow-building plot are to your taste, then by all means partake. If you like several satisfying courses followed by a smashing dessert, then go with another cook. Lawrenson may be a skilled purveyor of prose, but the balance of flavors within "The Lantern" is too uneven for my palate.

The past and the present are woven together when Eve and her new love Dominic buy a crumbling old estate in France. Eve has left her home, friends and work to be with Dom but the more time that passes the more bothered she becomes by his inability to discuss his ex-wife Rachel. Dom's dark moods are upsetting and Eve begins to wonder how well she really knows him. As they focus on renovating the estate they discover objects and hidden rooms that hold dark memories for the former owner Benedicte Lincel who takes us into the past and reveals her own dark mystery.After I finished reading this book I felt better about it as a whole but while I was reading I was distracted by several factors in its delivery.Writing a novel in alternating chapters from two different narrators seems the norm rather than the exception these days. In general I don't mind this technique, however there are novels where it feels like a cheap ploy used to keep the reader interested and give the story a greater sense of suspense, this was one of those times. In fact there was one chapter that ended in the middle of a conversation between the contemporary characters and was followed by a chapter from the past and then the conversation was completed it the subsequent chapter. I found that a bit irritating. The chapters were also very short sometimes as few as two full pages of text and within the chapters there was a line that broke up the text. I'm not really sure why this was used at first I thought it was used to show a change in scene or location but I didn't find any rhyme or reason to its insertion.I also found it distracting that there wasn't an obvious way to know which time period you were in at the beginning of a chapter, sometimes you would have to read a fair amount into the chapter before the characters and the time period were revealed. It would have been more enjoyable for me to know ahead of time where I was, a different typeface would have done the trick.But aside from these irritations I did enjoy the stories the author wove together, I liked the way she described the countryside, the smells, and the seasons. I especially liked the way she brought the story around in the end and sifted out the mystery of the events that unfolded. I think the story and writing are strong enough to stand on their own without the forced suspense of alternating chapters in an attempt to keep the pages turning. I would read another novel by Deborah Lawrenson in the future and I think fans of the Gothic would enjoy this one.

It came wrapped much like a present, in rich green , heavy paper; filigreed, deckle edged, fastened with a silver seal; this special treasure of a book, The Lantern by Deborah Lawrenson. My fingers carefully opened my gift from the publisher, Harper, imprint of Harper Collins and I read the first page. I was captured immediately by its lyrical language, its setting of a crumbling cottage in Provence, whispering hints of scent that tickled my nose and grew, and an intense, suspenseful story; part ghost, part love, part haunting tale of evil with murky shadows everywhere. Parallel narrators roaming the farmland of Les Genévriers carried me along and kept me reading past my bedtime to see how their journey would end. The Lantern wrapped up satisfyingly, both figuratively and in plot. That it is compared to du Maurier's, Rebecca and Setterfield's The Thirteenth Tale seems a good fit. I'd also suggest The Lantern to fans of Joss's, Half Broken Things and Waters's, Little Stranger. Though the finished copy will not be gift wrapped, unfolding the story should be gift enough. Je vous remercie de tout cœur Deborah Lawrenson.

Wow. It's been a while since I have DNF'd something so quickly, but wow. There may be folks who really like this book, but within the first few pages I knew I would not be able to read an entire book written by this author. The author attempts to recreate a scene in Provence. She uses vivid adjectives and nouns, but it feels like she swallowed a thesarus. I can't remember the last time I've had to look up that many words in a single book, let alone the first chapter of the book. (sybarites, susurration, etc., etc.) And way too many adverbs. It felt overwritten to me. (The stifling sultriness . . . ). What pushed me over the edge, however, was the contrast between the adjective and adverb use and the verb use. There would be a paragraph of this lush rich description, and then the verb phrases were flat and tedious. Readers who enjoy lush descriptive language may like this book, but when the writing style of an author is driving me crazy this early on it's DNF time. I know myself enough to know I'll be focusing on what annoys me and not letting myself enjoy the story.

Rebecca for 2011. A young woman meets an older man, falls in love, and moves with him to a ramshackle manor in the south of France. A neighbor begins asking pesky questions. Suspictions arise. The Lantern is not quite a ghost story nor a murder mystery, though it toys with both genres. Not much suspense and slow moving but if you want long, languorous descriptions of Provence and the lavender industry, this is your book.

Upset I wasted time reading this book...

I am rating The Lantern 2 of 5 stars, which means that I feel pretty neutral about this book. This was definitely not a bad book, but it was not the best fit for me. The pacing was very slow in this book, I was fifty percent into the book before it started to get more interesting. The point-of-view changes regularly, and in the beginning I was often confused. Also with the point-of-view change, timing was also confusing at times. In one chapter, a character would be speaking in present tense, and in the next, they would be looking back. It really did take me awhile before I understood the structure of the book, and combined with the pacing, I just was not very into the story.The characters themselves were interesting, as was the setting. Les Genevriers is a lovely setting, the imagery and descriptions in the book are beautiful. There is a gothic, ghost element to this story, and I did enjoy that aspect, even though it created some confusion for me in the beginning. I did not feel a lot of emotional depth with the characters, and I was disappointed with that. The Lantern is not a story that is heavy on the action, and for the emotionality to be lacking I felt that it was missing something.The writing itself was flowing and descriptive, but I felt that it made the story drag through the novel. I found myself skimming through pages to get to the meat of the story. Really, this book just was not my style, it was just too slow. I like books that are a bit more direct, or with a little bit more action. The story in the Lantern was interesting, but I just did not love it. Despite my opinion, I believe that readers who like books that slowly build and have beautiful, descriptive language will enjoy The Lantern.

In comparison to the likes of the classics or even the more modern Thirteenth Tale or Kate Morton novels, the Latern is a less than entralling gothic novel. It centers around two stories. The first is of a modern day woman who has moved to France with the love of her life - who may or may not be a murderer. The second is the life story of a woman who feels guilt over the mysterious happenings centered around her family. The Lantern uses the standard cliques, including a mysteriously absent wife, a sociopathic brother, and a heap of unexplained ghost sightings. I enjoyed the novel for what it was, but I would have liked it to be a bit more surprising. The ending feels forced and a bit corny. I was never shocked during this novel or even mildly surprised. I like to be surprised in this sort of book, but the author failed to make the twists all that interesting. Also, the book was told in first person from two points of view, but the author failed to make either of the voices stand out. The characters, in general, were unexciting and vague. The plot and mysteries were the main focus but unfortunately, they were almost as unexciting as the characters. I wanted to like this book, but in the end, I felt let down.I would recommend rereading the Thirteenth Tale or the Monk instead of cracking the pages of this lackluster novel.

Original review posted hereI finished reading this book a few hours ago and I am still battling the chills it brought to life. Holy smokes, this one blew me away.I'm a huge fan of Kate Morton, I loved Rebecca by Daphne du Maurier and so it was inevitable that I'd pick up The Lantern, gothic romantic mystery? Yes please!I have to say, I was intrigued enough for the first half of the book to keep reading. I, like Eve, needed to know the secrets. I was confused by the narrative but quickly got used to it and appreciated that I didn't have to read long before going back to the other story.Then, something magical happened. I started jumping at every little noise, looking over my shoulder at the slightest breeze of air touching it and whimpering with needing to know exactly what was going on.I've read a lot of books with psychological torture, but I have to say - I think an event in this book about takes the cake. I won't say anymore about it, but .. yeah, you'll know when you read it.If you love books that just tingle with mystery, sweeping, beautiful descriptions of homes fallen into disrepair and ruin, filled with mystery, ghosts and more then The Lantern is a must-read.

I had a hard time entering the story. It didn't completely grab me in the beginning. I had to warm up to it. I had to put a little thought into it, because Lawrenson doesn't spell everything out for the reader. Instead, she dares the reader to apply a bit of introspection, which is the underlying theme that I took away from this book.The dual plot line was intriguing, but it was the process that left an impression. Both girls/women are happy to live on the surface of things initially. They are careful not to look too deeply into much of anything. Yet as startling events in both stories move closer to a shared culmination, the women become both more self-aware and less naive. They make peace with the things they can not change and come away richer for it.

Liked this book very very much. I could hardly put it down. There were countless passages that were so exquisitely written they took my breath away. Highly recommend this book.

While trolling the aisles of the bookstore with a birthday gift card singeing my pocketbook, I came across The Lantern just when I was about to give up finding a book to suit my mood. What was I in the mood for? Something mysterious, romantic, Gothic even, with a beautiful setting and a crumbling old house, preferably in Europe, but with no vampires. Ta da! - this was it; and it delivered on all those counts. Deborah Lawrenson writes beautifully, and I savored this book, rolling her words through my mind like tastes on the tongue. She engages all the senses, but writes most vividly of scents, which are elusive and impossible to convey with words, as she lyrically imparts when asking how does one describe the smell of lavender. This book is set in rural Provence, where fields of lavender and its production into perfume and toiletries serve as a backdrop. The story centers on two women, one in the present, the other in the recent past, and the narration switches back and forth, short chapter by short chapter. At first this was disconcerting, and I wanted to stay more with the present day character, who I felt was more sympathetic. I never totally warmed up to the woman in the past, Benedicte, whose life is certainly more traumatic and haunted. Yes, there's a lot of haunting in this novel. It is more atmospheric than spine-tingling, but it does create that deliciously Gothic mood. The contemporary narrator 'Eve', though that is not her real name and we never learn what it is, falls in love with Dom, a handsome and wealthy older man with a mysterious past. After a whirlwind courtship they leave England for Provence and he buys a crumbling old farmhouse, just like you see wealthy foreigners do on House Hunters International. Their early days there are idyllic, but he will not speak of his first wife Rachel and angrily implores Eve to leave the subject alone. Well of course that's like waving a red flag in front of a bull, and Eve, though at first she accedes to his wishes, tries to find out what she can about Rachel. But being out in the wilds of Provence without internet makes this harder than normal. Lawrenson leads the reader on to suspect that there's some connection there in the crumbling old house between Benedicte's and Rachel's pasts. In this, I think, she disappoints. There is a connection, but it is removed and distant. I was also let down a bit by the depiction of Dom. He is not really fleshed out, and though the narrator said they talked and talked, we rarely had any dialogue at all to go on. He seems either loving and sensuous or distant, moody, angry, depressed and despairing, and, like Eve, we're given no clues as to why except that it seems to center around his former wife Rachel. The similarities to Daphne Du Maurier's Rebecca are obvious and even alluded to by the author who has Eve reading it. The denouement about Rachel, therefore, doesn't come off nearly as surprising as her counterpart Rebecca's. I think the author could have been less obliging to her inspiration, for when the truth about Rachel is revealed, it falls a little flat and seems hurried at the end. As for endings, Lawrenson can't quite seem to let the end resonate; she has to tie up every little possible thread explaining away the mysteries, then changing her mind and putting the ghost back in. Despite these few criticisms, I enjoyed the book. It delivered what I was hoping for, and it kept me spellbound. I can still conjure the feeling of the warm Provencal sun on stone, the smells of lavender and heliotrope, and the vision of purple fields fading into blue mountains. It's a journey worth taking.

I won this book from the Goodreads First Reads program.This book is a gothic suspense of the highest calibre, one that challenges the reader to decipher between what your mind and eyes want you to see and what is actually happening. The reader has to wonder what connections the mind is joining and what connections are occuring in reality, and it isn't always easy to guess right.When Eve meets Dom in a garden labrynth by Lake Geneva she cannot believe her good fortune. She has been feeling bored and unmoored from her current job and life and has been wondering what she was really supposed to be doing with her life. Dom is older, rich and at free to do as he wishes when he sold his business for a great profit. He is kind and seems to really enjoy spending his time with Eve. When he alerts her that he is moving to the French countryside in Province she feels it is the right thing to do to go with him. After all, it will be so exciting renovating and repairing the derelict hamlet called Les Genevriers Dom as purchased and it will give her the chance to work on her dream project: translating some little known French gem of a text into English.One point seems to be quite a thorn in Dom and Eve's relationship, however: Dom's ex-wife Rachel. He refuses to speak about her beyond saying that thier relationship ended badly and demands that Eve drop her from all conversations. When Dom lets slip that Rachel had been to Les Genevriers a black shadow seems to slowly begin to fall over them. Why has Dom brought her to this isolated but lovely hamlet? Where is Rachel and what happened between her and Dom?As Eve and Dom's story unfolds and as their fresh beginnings of the summer begin to chill into the wintery landscape, Even begins to feel that she doesn't really know Dom at all. A local Provencal business woman, Sabine, seems intent on leading Eve down a path towards what happened to Rachel. But who is Eve to trust, when she is stuck out in a lonely countryside and not sure that she truly knows the man lying next to her? And what of the strange occurences that seem to be happening just outside of Eve's understanding? Are they not alone at Les Genevriers?Interspered with Eve's story is the story of Benedicte Lincel, former occupant of Les Genevriers. Her family had owned the house and land for many generations, but a dark cloud hung over them as well. With a psychotic brother and a loving but sometimes distrant blind sister, Benedicte is left to try to keep Les Genevriers and her family from destruction. But when her brother demands that the farm and land be sold after the death of their parents and neither sister wishes to do so, how far will he go to get what he wants? Will Benedicte ever be able to forgive herself for her believed part in the destruction of their family?I cannot recommend this book enough for anyone who loves a good mystery into what goes bump in the night and what our mind deciphers of the darkness in each corner. The descriptions of the landscape and the history of the harsh hillside life of France was simply breathtaking. If you don't smell the lavendar and feel the sharp stones underfoot than you aren't reading the same book. I cannot wait to see what Deborah Lawrenson has next to offer!

This week, I read The Lantern by Deborah Lawrenson. The story reminds me of Rebecca by Daphne du Maurier, but instead of a Cornish setting, The Lantern is set in Provence.The Lantern is a feast for the senses. In her acknowledgements, Lawrenson said her idea for the story about a blind perfumer came from from the French cosmetic comapany L'Occitane en Provence. The company's products have strips of Braille on their packaging because in 1997, the company started a foundation, Provence Dans Tous les Sens (All the Senses of Provence), to introduce children to perfume creation. The blind perfumer's storyline is one of two in the book. It is set before, during, and a few years after World War II. Marthe Lincel, the perfumer, is a secondary character to her sister, Benedicte, who tells the story of their family from her point of view.Parallel to Marthe and Benedict's tale is Eve and Dom's love story, which is set in the present. Eve and Dom have bought Les Genevriers, an abandoned hamlet with a large house and several small cottages and out buildings. The hamlet is surrounded by the beauty of Provence, including lavender fields and orchards. Les Genevriers is also the Lincel's family home. The parallel gothic stories are creepy, and I appreciate how expertly Lawrenson weaves the plots together. Both plots build, and the suspense kept me completely engaged throughout the stories.When Eve and Dom arrive at Les Genevriers, they are in love, happy and optimistic about pursuing their individual interests in their new home: Dom is interested in composing music, and Eve wants to collect and translate traditional Provencal folk tales into English. But as winter approaches, odd happenings and doubt haunts Eve. She realizes that she does not really know much about Dom, and she knows next to nothing about Dom's ex-wife, Rachel. Ghosts, missing college co-eds, several mysteries, and skeletons found in Les Genevriers' garden threaten their already fragile relationship. Eve begins to doubt Dom's actions and motivations because he will not open-up to her; he is evasive, secretive, and distracted. Before there is any hope for a future together, they must reconcile the past.I enjoyed The Lantern, and could hardly put it down. The hype surrounding this book is warranted, and Lawrenson's gorgeous descriptions of Provence will take your breath away.

Tales inspired by literary classics can be interesting, fresh, and original. Sadly, I don't think Lawrenson's US debut lived up to this potential, though I can see where some readers would enjoy her tale. It took two attempts before I could get into the book enough to read it all the way through, largely because I felt from page one that it was trying far too hard and was essentially rewriting "Rebecca" (a fact not helped by how many times that novel was mentioned in the description and promotional materials). The story opens with a whirlwind romance between the main character who tells her story in first person and a man named Dom before they eventually settle in an estate on the French countryside. Every other chapter was then told from the first person of one of the home's previous tenants. It could be confusing going back and forth, but both stories are nicely intertwined in the end. Personally, my biggest problem with the book was that it largely hinges on description, and while I appreciate some, I enjoy dialogue and "action" passages. It didn't help that the description was trying to be clever, beautiful, and old-fashioned, which made it even less appealing. Flowery is nowhere near strong enough a descriptor. The main character was frustrating and almost whiny at times, but her actions at least seemed like those a real person could take. However, character development comes in at almost none. Another huge strike for me. Overall, despite its rehashing of du Maurier's wonderful book, there was something about this one that did keep me reading and wanting to read. I usually hate when chapters are so short and then broken up into needless sections, but I think this one would have been unbearable without those features. I would recommend the book only to those who love books heavy on description, with a dash of history and a mystery thrown in for good measure.(My copy of this book was provided for free through Goodreads First Reads.)

I was disappointed with this book, although the last 100 pages or so kept me engaged enough to read to the end.There is no denying that the writing is beautiful and evocative. Although, it feels at times as if it is overdone. A bit like gorging yourself on too much delicious chocolate, I felt wearied and stuffed full of descriptive prose at points.I also have a bit of a problem with Lawrenson adopting Rebecca as the basis of the plot and the initial structure of the narrative. Its not wrong exactly, but I can't see what is to be gained by regurgating this story. While Du Maurier offered a different perspective on Jane Eyre, and writers like have Sally Beauman have offered different perspectives on Rebecca, Lawrenson seems to just re-use the story in parallel with Benedicte's story. It felt unsatisfying to me.The dual narrative didn't work particularly well for me either. I struggled to distinguish between the two voices at times, and it was only because Lawrenson used alternate chapters as her structuring device that I was able to keep track. I'm not entirely convinced the time line of Eve's story works so well and I found Dom's character unconvincing. The end relied on far too much telling to tie up the different strands (of which some where just wholly unconnected to the story in my opinion).It was ok as a light summer read, but I'm not sure I'd recommend it to anyone.